Kalliópê software will allow you to create your scenes and multimedia messages and send the actions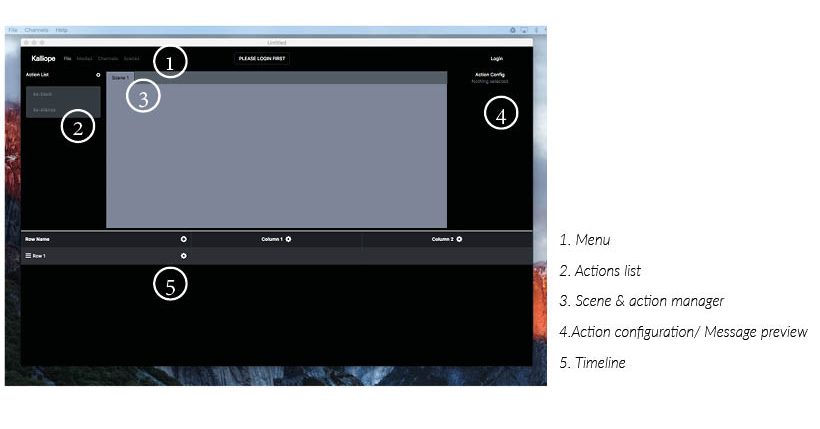 You may create filters that will allow you to divide the information you send. You can filter your audience into as many groups as you desire through questions, options to select or randomly. In addition, from the dashboard you can create, edit, modify and delete messages in real time.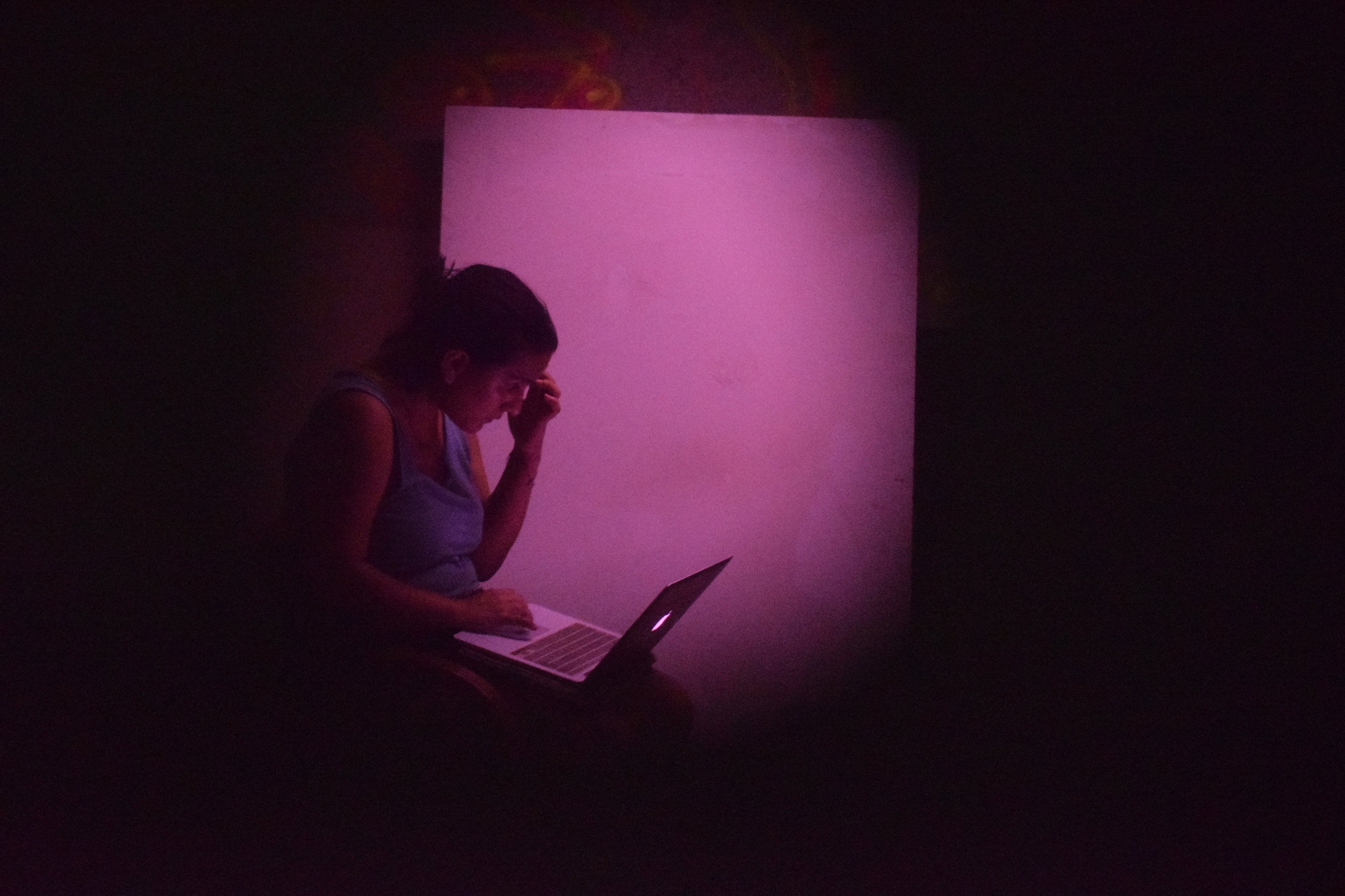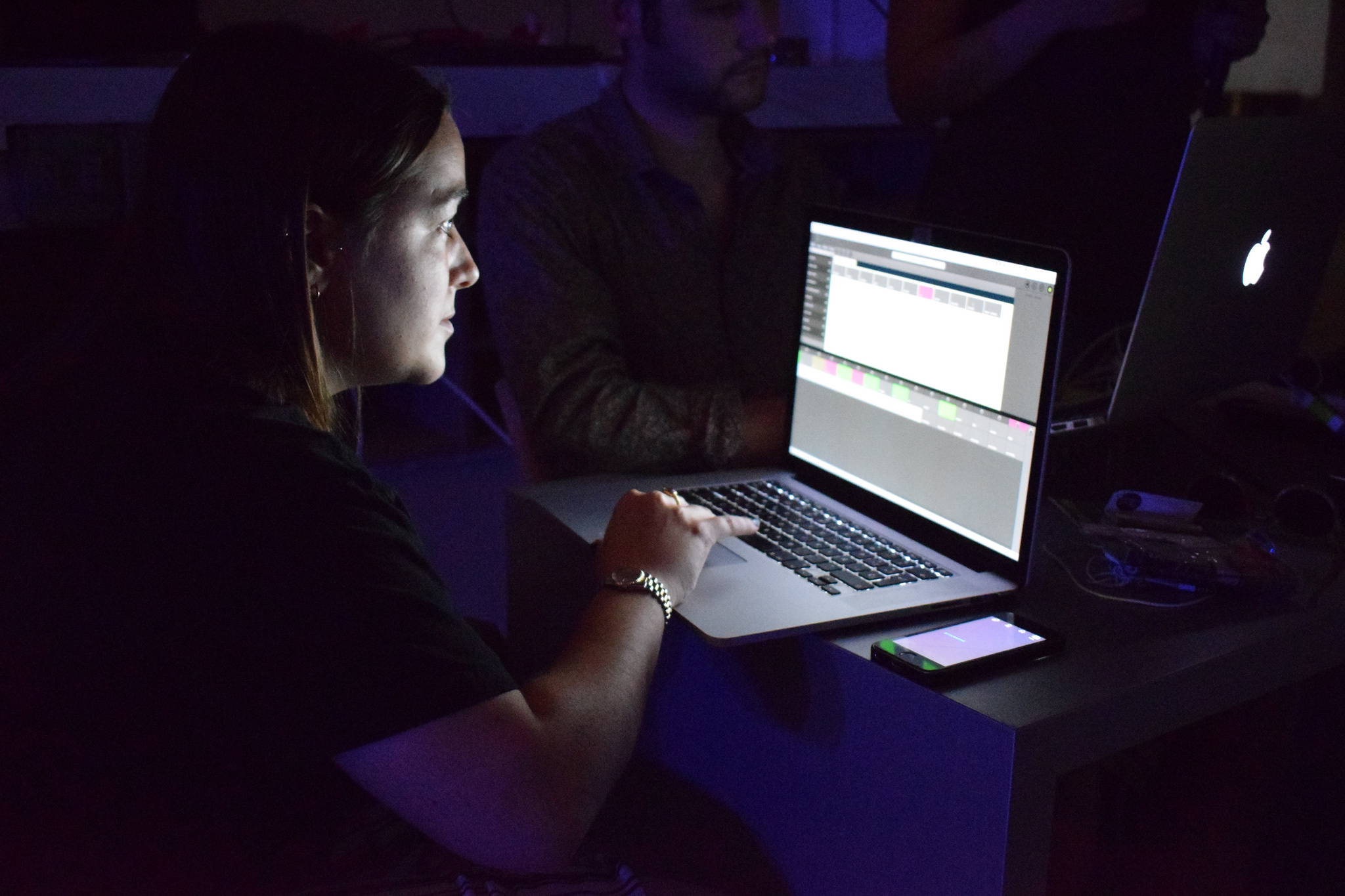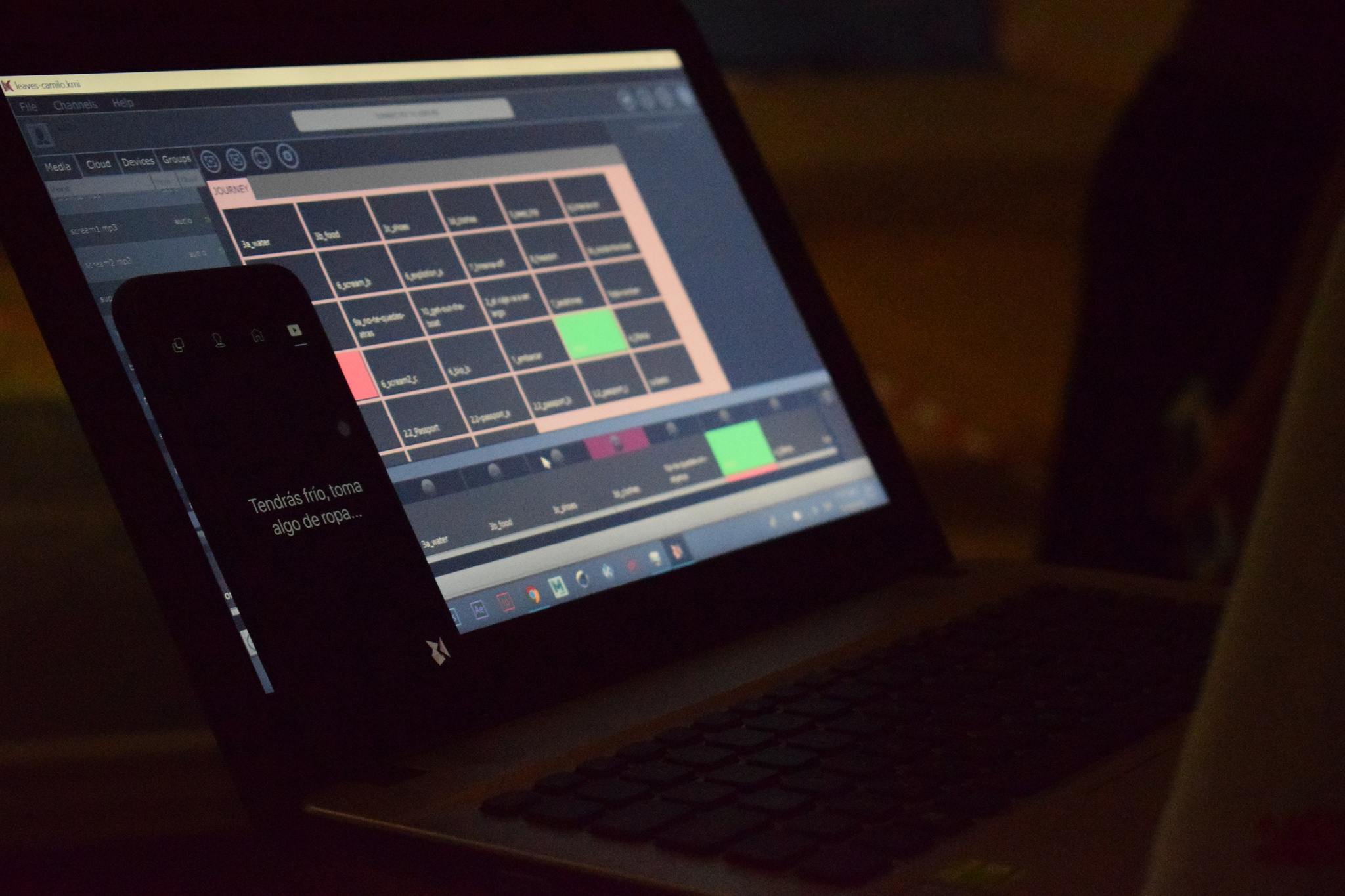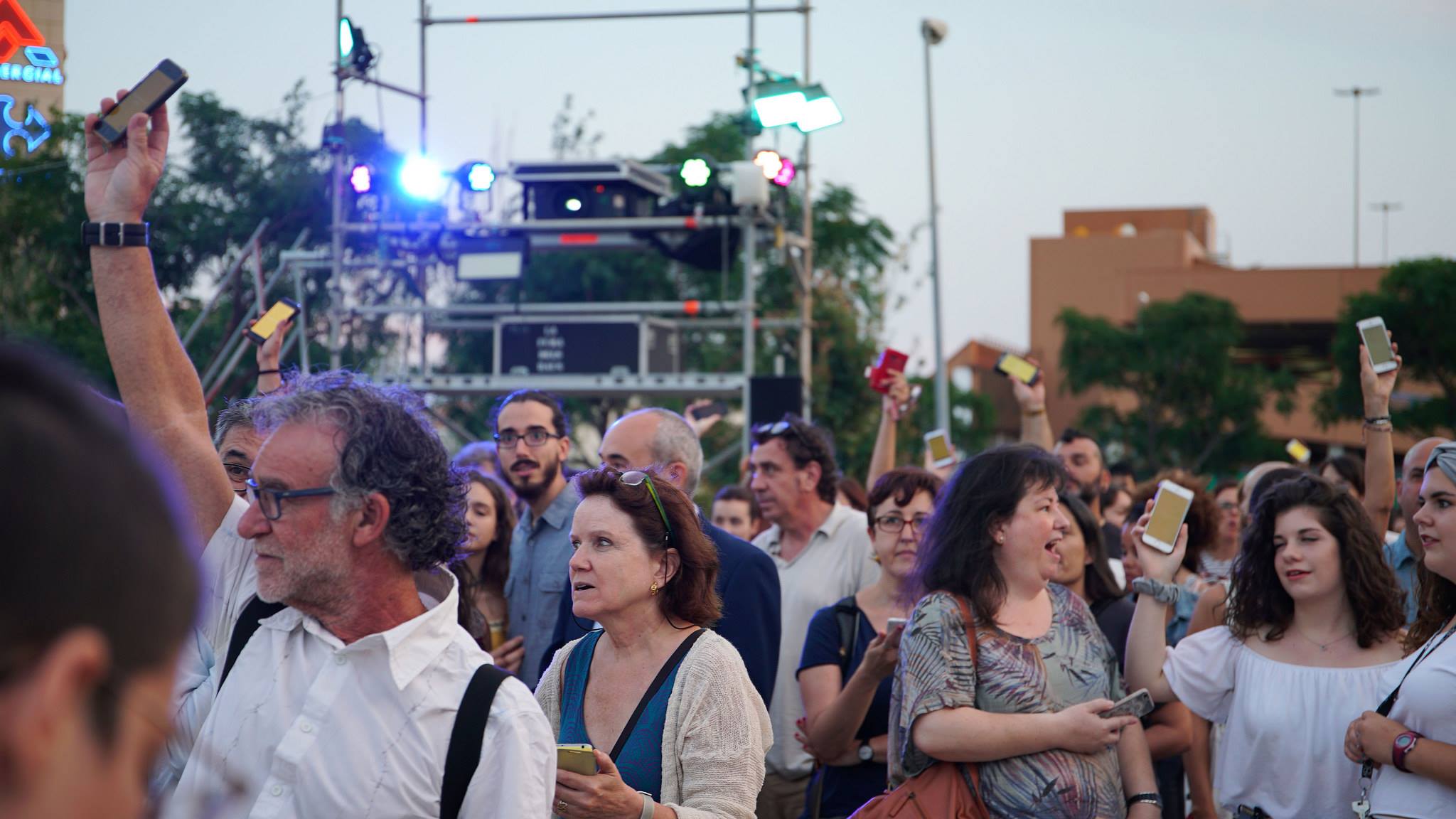 Create filters for your audience and send specific actions according to the user's preferences.
Create and send multimedia messages to any device connected to the Internet or to a private network that has the Kalliópê free application downloaded, available for Android and iPhone. You can also connect other devices as long as they have access to the Internet, such as screens or computers. You can set and program the interactions in a timeline or simply click on the actions to execute them in real time.
Kalliópê 's software is available for Mac and Windows.